2014 CALENDAR OF EVENTS
CAR SHOWS AND CRUISE-INS AROUND THE CAROLINAS
We primarily use our Facebook page to get the word out on events!! So go to our Facebook page at:
https://www.facebook.com/#!/pages/Carolina-Galaxies/112832022126456
However, on the short list are:
Blue Oval Classic May 3rd at Mooresville Ford in Mooresville, NC
Great local show!!!! Many members already signed up!
Fall Charlotte Autofair Sept 20-21 at Charlotte Motor Speedway
Just 10 spaces available... reserve yours now!!!
Mason's Hot Rods Open House Nov 1st? in Spartanburg
Awesome show!!! Don't miss it!
Check the Facebook page for details.
RECURRING EVENTS & CRUISES
Events in ORANGE have not been reconfirmed
DATES

EVENT & CONTACT

LOCATION

Every 4th Friday except December
Oakboro Cruise-In and Burnout
OAKBORO, NC
Every 2nd Saturday March thru November
Monthly Downtown Kannapolis Cruise-In
KANNAPOLIS, NC
Usually the 1st Friday of the month during the summer
Cruise-In at the Sugar 'N Spice Drive-In
SPARTANBURG, SC
3rd Friday of the month during summer
Monthly Cruise-In at The Beacon Drive-In
SPARTANBURG, SC
This event is back on the books!!!

1st Sat of each month

Downtown Cruise-in in

Mooresville

,

NC

www.downtownmooresville.com/

MOORESVILLE, NC
4th Sat of each month

Sumter Cruisers monthly cruise-in at Kmart parking lot.

SUMTER, SC

Every 1st and 3rd Monday
Cruise in (exact location unknown)
MOCKSVILLE, NC
Every Friday
Cruise-In at Troy's on Old Mountain Rd.
STATESVILLE, NC
Wednesday nights
Quisno's Restaurant
SALISBURY, NC
4th Saturday of the month
Main Street, Downtown Salisbury
SALISBURY, NC
Every Fri 6-9 PM &

Every Sat 1-4 PM

Myrtle Beach Car Club Cruise-In

Burky's Grill, 3901 N. Kings Hwy.

MYRTLE BEACH, SC
OTHER EVENTS AROUND THE CAROLINAS
North and South Carolina Car Event Links
Keep checking! We add more dates throughout the year!
Click here to send in events you would like posted here!
UPDATED: 12 August 2013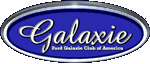 This page maintained by Greg for Carolina Galaxies. All rights reserved.
2013 CALENDAR OF EVENTS
LAST YEAR'S CAR SHOWS AND CRUISE-INS AROUND THE CAROLINAS
DATES

EVENT & CONTACT

LOCATION

1 June 2012

Cruise-In to the Sugar N Spice Drive-In (Not Verified)

212 S. Pine St www.thespicerocks.com

Spartanburg, SC
9 June 2012
Blue Ridge BBQ and Music Festival Car Show

POC: Pat Switzer 864-590-4730

Tryon, NC
16 June 2012
Ford Day Show and Race at Farmington Dragway
Mocksville, NC

15 June 2012

The Beacon Drive-In's Monthly Cruise-In

Spartanburg, SC
29-30 June 2012
Maggie Valley Car Show and Swap Meet
Maggie Valley, NC

6 July 2012

Cruise-In to the Sugar N Spice Drive-In (Not Verified)

212 S. Pine St www.thespicerocks.com

Spartanburg, SC

20 July 2012

The Beacon Drive-In's Monthly Cruise-In

Spartanburg, SC

3 Aug 2012

Cruise-In to the Sugar N Spice Drive-In (Not Verified)

212 S. Pine St www.thespicerocks.com

Spartanburg, SC
4 Aug 2012
NC Transportation Musuem All Ford Show
Spencer, NC
11 Aug 2012
Mountain High BBQ Festival and Car Show
Franklin, NC

17 Aug 2012

The Beacon Drive-In's Monthly Cruise-In

Spartanburg, SC


7 Sept 2012

Carolina Galaxies Annual Meeting and Dinner

The World Famous Beacon Drive In - 6pm - 8:30pm

POC: Greg at 803-464-2018

Spartanburg, SC


8 Sept 2012

2nd Annual Skylyn Methodist Car and Truck Show

Click here for flier and application

POC: Greg at 803-464-2018

Spartanburg, SC

14-16 Sept 2012

16th Annual Galaxie Nationals

Branson, MO

21 Sep 2012

The Beacon Drive-In's Monthly Cruise-In

Spartanburg, SC
22-23 Sept 2012
Fall Charlotte Autofair at Charlotte Motor Speedway

POC: Greg at 803-464-2018

Concord, NC
28-30 Sept 2012
Maggie Valley Car Show and Swap Meet
Maggie Valley, NC
6 Oct 2012
2nd Annual Grand Strand Mustang Stampede and all Ford Show at Broadway on the Beach (Hard Rock Cafe). http://www.carolinamustangclub.com/
CONTACT: Todd Cargill, 843-997-9685, gtc88@aol.com or Steve Smith, 843-685-4002, dwarden@sccoast.net
Myrtle Beach, SC
12-13 Oct 2012
2nd Annual Mountain Harvest Cruise will feature a Car Show Saturday on Main St, Cruise of the Blue Ridge Pkwy, Apple Picking, Leaf Looking and Shopping. Festival runs Saturday thru Sunday Go to: www.hendersonvilleantiquecarclub.org or call (828) 329 4971 for more information.
Hendersonville, NC

26-28 Oct 2012

Atlanta Galaxies Annual Galaxie Regionals

at the Moonshine Mountain Festival

Dawsonville, GA

10 Nov 2012

Mason's Hot Rods Annual Show and Open House

1714 New Cut Road Website is: www.masonshotrods.com

Spartanburg, SC

Sometime in 2013!

Mayberry Police Car Nationals sponsored by MASCAR!

Go to: http://weaversdepartmentstore.com/newsletter/

and scroll down to "June 30th"

Pelham, AL